Men's Ministry Annual Men's Retreat
"Making a Difference"
September 22-24, 2017
Guest Speaker: James "Gibby" Gilbert
Chairman of Family and Youth Ministry
Sunset International Bible Institute
The Netherwood Park Church of Christ cordially invites all their brethren to the annual Ponderosa Christian Camp Men's Retreat. Come join in the fellowship and get to know your brothers in Christ. There will be uplifting messages, sport activities, great meals, and generally a very relaxing time in God's created beautiful nature.
The retreat begins on Friday, September 22, 2017 at 5:00 pm and will end Sunday, September 24, 2017 at 11:00 am.
Meals will be provided Friday dinner, Saturday breakfast, lunch and dinner and Sunday Breakfast

Please contact Todd Deeds (505-256-7389) if you have any questions
Please Register HERE
About our Speaker:
James "Gibby" Gilbert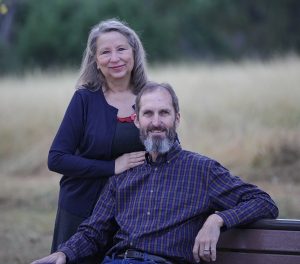 Current Home: Lubbock, Texas
Work: Sunset International Bible Institute
Currently in his 45th year of ministry, Gibby has served congregations in LA, TX, TN, and CO. He joined the Sunset International Bible Institute staff as Chairman of Family and Youth Ministry and is currently in his 15th year as an instructor.. He teaches classes on Family and Youth Ministry, 2 Corinthians, Epistles of John and Effective Teaching in the SIBI Residential School. He also teaches New Testament Message in the Adventures in Missions program.
Gibby and his high school sweetheart, Dawna celebrated 44 years of marriage this past October. They have four children, nine grandchildren, and a host of young people and SIBI students they have loved and discipled who are building God's Kingdom and rearing new generations of godly families.
In addition to working with churches as a minister, Gibby has served as a leader in several Christian organizations. Most notably, Camp Ch-Yo-Ca near West Monroe, LA (34 years), The Acappella Company – Paris, TN, and Wilderness Trek Christian Camp operated in Colorado (22 years). He has a special appreciation for any outdoor activity that allows time to experience God's amazing creation.

Print Friendly